Let's talk dual stimulation… and this conversation inevitably starts ~ and finishes ~ with the rabbit vibrator.

Rabbit vibrators may be a tad daunting to those who are new to the world of self-pleasure and silicone playmates. But, not everything with two heads is something to fear…

These toys feature two "legs", each of which shimmer with vibrations. One "leg" is for external, clitoral stimulation and the other is for internal, G-spot stimulation. This is a game changer in the world of orgasms since many vulva-owners need both penetrative and clitoral stimulation to reach climax.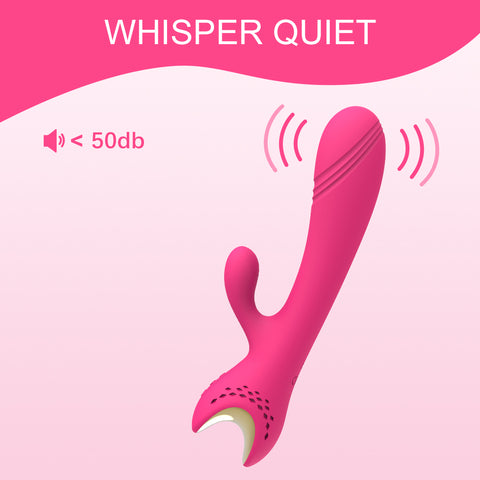 If this sounds like you, you've come to the right place.

What's the Catch?
There is no catch, nor is there trickery. The rabbit vibrator was designed for simultaneous internal and external stimulation so that you can experience luxuriously deep orgasms, time and time again.

Boasting a wand for insertion, this leg of the vibrator resembles your go-to dildo. Each rabbit vibrator will have something unique about the wand. Some of these toys are blanketed in soft silicone, others feature a ribbed edge for added stimulation, and some even replicate life-like movements and sensations.

The other half of this iconic toy are the "rabbit ears". This piece is intended for external, clitoral stimulation and can tickle, hug, squeeze, or vibrate the clit depending on the rabbit vibrator you put to work between the legs.

If that isn't spectacular enough, the true beauty of the rabbit vibrator lies in the climax.

Never experienced an orgasm through dual stimulation? You may be stepping foot into a new world of pleasure… and that's squirting. Dual clitoral and G-spot stimulation bring many vulva-owners to not only climax, but squirt.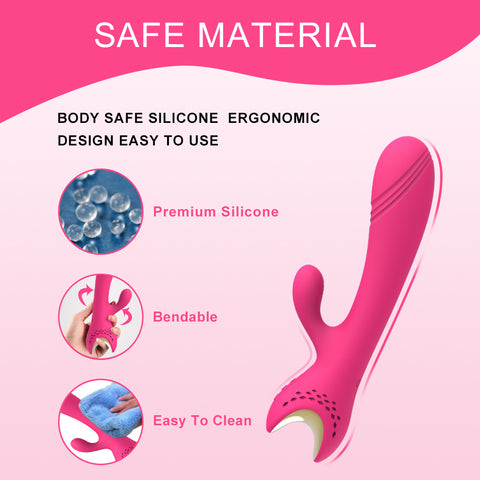 Before You Jump For the Rabbit…
If you are looking to make your first vibrator purchase, you may want to start with a toy that is better suited for beginners. Clitoral stimulators and bullet vibrators are both simply designed and perfect for anyone looking to explore the world of pleasure in a new way.

However, if you are one who prefers to dive in the deep end, rabbit vibrators will welcome you with open arms. Despite their ability to simultaneously pleasure your clitoris and your G-Spot, you can easily use these toys for external stimulation only.

Maybe you start with the clit and work your way up from there?

Regardless of how you put the utilize the rabbit, one thing is clear: unbeknownst pleasure awaits.